Maintain harmony with cosmic energies with simple remedies such as mantras, gem stone, accessory, tattoo or approach.
A Vedic Astrologer reads your Horoscope and highlight your planetary strengths to ensure success in your Karma.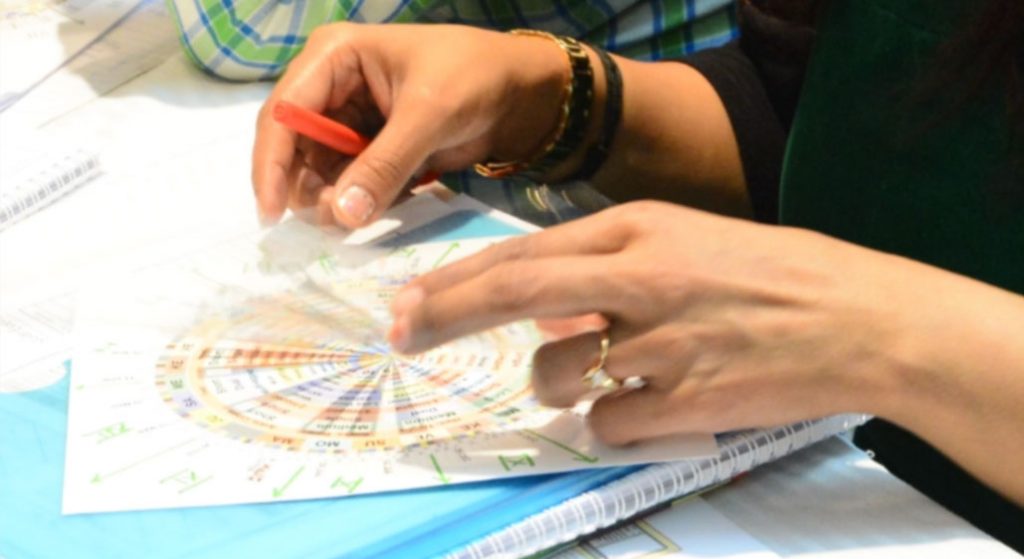 In Vedic Astrology, simple yet effective remedies like choosing the appropriate approach, mantra, gem stone, an accessory or even a Tattoo helps you to maintain harmony with cosmic energies, thus taking effective decisions to easily navigate through difficult life situations. 
A Vedic Astrologer reads position of planets in your Horoscope based on your birth time. You get amazed on accuracy of Vedic Astrology when your Jyotish Advisor pin points your instinctive true nature and traits, the way you approach different contexts of life and the planet based natural strengths which can create a niche for success in your Karma. The planetary positions at your birth time is like a fixed punched card which sets the foundation and experiences of your life timeline.
Discover your Inner Strengths, given by Planets that give growth and success in life. Recommendations Gem Stones, beneficial Colours, your Soul Empowering Mantra and most Powerful Directions with related planets to attract Money, Health and Prosperity based on Tested and Proven Techniques. 
Our Vedic Vedic Astrologers can read your horoscope and get an in depth understanding of important aspects like Money, Health, Marriage, Job, children, Relationships and Business. 
If its marriage, our Vedic astrologers can predict accurate date of marriage and also tell whether it will be love or arranged one. They can also decipher characteristics, features and profession of partner. 
They can also help you in choosing a perfect occupation according to strengths of planets in a horoscope which ensure abundance of money, fame and success. 
Advice regarding the most suitable Professional Course from the horoscope of a child. This helps in making a better and financially secure future for him. 
Decide a perfect Gemstone to get healing from the disease. Our Vedic Astrologers are also proficient to know the nature of disease and duration of illness. Suggest the right Mantra to awaken your latent potentials for achieving greater heights in life. Decide the best suitable Direction for you to sit, work and sleep to attract holistic growth in your life. 
Decide most auspicious Colour and Gemstone to attract wealth and prosperity. 
Judge accurately the favourable and low phases in your life through study of Mahadasha and Antardasha lords. In depth understanding of the same will help you to pin-pointedly predict relevant events in your life. 
With latest research in Vedic astrology done by Dr. Khushdeep Bansal, you will also can benefit from Shortcuts & logical Tricks for living a life full of happiness, health, money and prosperity.